Marketing Now is an award-winning local SEO agency based in Melbourne.  
Local SEO is a search engine optimization (SEO) strategy that is tailored to help your business to be more visible in local search results on Google. Any business that serves a geographic area or has a physical location can benefit from local SEO.
Local Search v Global Search
Is used for businesses, services or products in specific towns, suburbs or cities. Eg Melbourne suburbs

Focuses on a local market and based around a physical location ie a shop or business premises or service area

Local search is very important if you are going to build websites for businesses and get them ranked well on Google. 


Examples:
Usually focuses on a topic, niche or product.

The target market is worldwide or national

Usually involves ecommerce or information products

Traffic volumes are usually high
What are the key factors of good Local SEO?
When optimising for local search, these are the factors you must include:
Use targeted keywords that  includes the city and state.

Incorporate them in page titles, H1 headings, URLs (e.g., johnslandscaping.com/melbourne-landscaping-services), and meta descriptions.
Create original high-quality and post content consistently .

Showcase reviews of completed projects and also post interviews with clients.

Always include the city & state in articles and reviews.

Utilize alt image text that sites your city and state.

Make sure your website design is clean and clear, focusing on layout, navigation. Also include vital details like your full name, address, phone number, business hours, and embed a Google Map on your Contact or About page.
A big key is to build clickable links from other websites to yours.

For local SEO, obtain "citations" from business and review directories.

Maintain a consistent Name, Address, Phone Number (NAP) across all citations, as this can provide an instant boost to your website's rankings.
Reviews are very Important for many businesses now, especially if it's a competitive market

Great reviews may be harder to get, so can be more powerful.

Focus on quality and manage reviews effectively.

Not about quantity – all about QUALITY and MANAGEMENT

NEVER buy reviews

Try to get reviews on platforms like Google My Business, Facebook Page, Yelp, and TripAdvisor as it builds credibility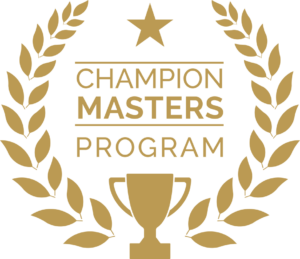 What's Different For Local SEO?
Factors For Local SEO Melbourne
Search engines are looking for some extra elements to be able to rank your website for a local search – especially for mobile search

Local Business Listings via Google My Business, Bing Places For Business and Apple Maps Connect

REVIEWS on Google are valuable

Citation listings in local directory sites like truelocal, yellowpages and local area directories

Listings in industry based directories eg. doctors.com.au

Listings in review sites like Yelp or TripAdvisor
IGNITE
SEO
Local SEO for 1 Suburb*
5 Keywords Optimised for Google

Monthly SEO Keyword Ranking Reports

SEO Post Content Added Monthly
ACCELERATE
SEO
Local SEO for 1 City*
10 Keywords Optimised for Google

Monthly SEO Keyword Ranking Reports

SEO Post Content Added Monthly
TURBOCHARGE SEO
Local SEO for Multi GEO*
20 Keywords Optimised for Google

Monthly SEO Keyword Ranking Reports

SEO Post Content Added Monthly
Local SEO Melbourne is the key to making your business stand out in local searches, attracting potential customers in Melbourne to your products and services.

Take these steps to improve your local visibility and watch your rankings soar!