Award Winning Web Design For Your Business
Marketing Now is a respected Web Design & SEO agency based in Melbourne's southeast and servicing the Mornington Peninsula and surrounding areas.
Proudly operated by husband and wife team Jeremy & Candice, Marketing Now was founded by Jeremy in 2004 and has been designing and optimising websites ever since.
"At Marketing Now we build attractive, affordable, and highly optimised websites for local businesses that get found by your ideal customer. We are a friendly Australian Web Design & SEO Agency with amazing customer service and genuine care for your business outcomes. We specialise in local SEO services that get your website found on Google and major search engines. We'll help you to convert people browsing your website into paying customers."
Schedule a FREE 30-minute online Session Marketing Now with us and discover the many ways we can help your business
web design mornington peninsula
How To Make A Business Website
What We Do Best Is Listen
At Marketing Now we specialise in developing top notch WordPress websites that load quickly and offer quality. We make use of premium WordPress plugins, templates and additional services.
In a world where there are numerous free website builders to choose from selecting the right web developer is crucial. Our focus lies on reliability, experience and continuously investing in knowledge. This is why we offer a website and SEO service – because your success is our success!
We firmly believe in the power of understanding your business, goals and challenges. Our approach goes beyond creating websites; we design solutions that cater to your specific requirements.
We will personally meet with you to gain insights, into your business target audience and objectives. This open conversation allows us to create a website that aligns strategically with your business goals.
Call us on 03 9998 1979 and tell us about your exciting project!
What are the key factors of good Website Design?
Our web design experts prioritise the following aspects:
Our websites are designed to adapt to devices guaranteeing a consistent and enjoyable user experience whether accessed through laptops, tablets or mobile phones.
2. User Friendly Navigation
We create navigation structures that enable users to find what they are looking for.
A user-friendly website not only enhances the experience but also keeps visitors engaged.
We offer tips to ensure navigation and help your visitors locate desired information effortlessly.
3. Visual Appeal and Branding
Visual elements play a role in strategies.
We will guide you in selecting colour schemes, imagery and typography that effectively convey your brands identity.
We guarantee that your website will be accessible and fully functional, on all devices.
Our design team does not simply adhere to trends; they establish them by crafting a digital experience that reflects Melbourne's reputation for innovation and dynamism.
4. Powerful Functionality
We use premium hand selected WordPress plugins renowned for reliability, functionality and endurance.
Marketing Now can custom design a website using functionality to suit directories, online bookings, lead capture through forms and highlight your client portfolios.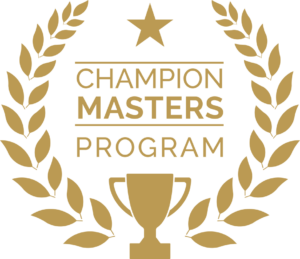 creating your business website

Understanding the Importance of Web Design
Here at Marketing Now, we create business websites that are high-quality and fast-loading WordPress websites for our clients. We use industry-quality premium WordPress plugins, WordPress templates, and additional premium services.
In today's age web design has become more of a necessity, than a luxury. It greatly impacts the impression your visitors have. Can determine the success of your online presence. A designed website has the power to captivate visitors keep them engaged and ultimately convert them into customers.
According to statistics 94% of impressions are related to design highlighting the role that web design plays in influencing user behaviour. In Melbourne's diverse and competitive business landscape having a designed website is absolutely essential.
In this era driven by devices responsive design is of importance. Our approach emphasises web design ensuring that your website appears and functions flawlessly on devices like smartphones, tablets and desktops.
Local SEO Website Design Melbourne Experts
Marketing Now has over 15 years experience in creating websites.Website design in Melbourne can be quite costly for small business. Our web design and development skills along with our knowledge of online marketing has assisted many small businesses in Melbourne. 
We Build Websites For Business
Choosing the Right Web Design Agency in Melbourne
Choosing the web design agency is essential for the success of your venture. Your initial inquiries should focus on their track record, which will give you a glimpse into the quality of their work and client satisfaction.
Review Portfolios:

It is crucial to examine the agency's portfolio to assess their expertise and the types of websites they have created.

Consider Client Reviews:

Feedback from clients can provide insights into an agency's performance and customer satisfaction.

Budget Considerations:

Take into account your budget and project timeline when selecting an agency. We understand the importance of transparency in budget matters, which's why we offer a 30 minute discovery consultation to discuss costs, requirements and any potential additional services. Our quotes are clear, concise and encompass all aspects with no surprises.
In Melbourne's paced business landscape where constant evolution's a norm making the right choice in web design agencies becomes crucial. At Marketing Now we comprehend these needs entirely. We deliver cost optimised websites backed by 15 years of success stories and accolades that attest to our expertise in responsive web design.
Call for a FREE Website & Online Marketing Discovery Session
Book a free 30 minute Website & Online Marketing Discovery session. We'll ask you some questions and get to know your business. This process simply draws out your ideas to form a solid plan to move forward with. If all you know is that 'you need a website' and you're not sure where to start, then call us now or to get started.
We'll uncover Your Wishlist...
The real reasons why you actually want a new website
We'll help you to pin point your target customer groups. You may have more than you think.
Decide what actions you want your visitors to take when they visit your website?
How tech savvy you are? This may save you lots of cash
What your goals are for the website? Your Key Performance Indicators? (KPI's)
SEO, email marketing and social media strategies to build your business quickly